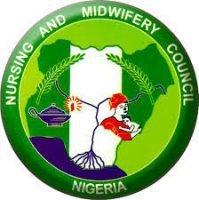 The renewal of license by the Council is supported and enforced by section 5 of the Amended Decree 54 of 1988 which categorically stipulates that "No Nurse shall be allowed to practice or continue to practice in any year except such a Nurse has paid Licensing fees as prescribed by the Council".
IN THIS POST, YOU'LL FIND OUT EVERYTHING YOU NEED TO KNOW ABOUT THE PROCESS OF LICENCE RENEWAL FOR NURSING AND MIDWIFERY COUNCIL OF NIGERIA
The steps to take in renewing your licence are highlighted below:
STEP #1
It cost N10,500 to renew your licence and this is done every three years. It is important to note that for every year that you default in renewing your licence, you're expected to pay N5,250. You can make your payment via the remita platform.
STEP #2
There are things you need when applying to renew your licence. These include:
Your expired licence
Your completed Licensing form.
Two (2) recent identical coloured passport photographs with white background.
Photocopies of certificates of registration.
Photocopies of certificate of attendance for Mandatory Continuing Professional Development Programme (MCPDP).
Original evidence of payment ofN10,500 for renewal and penalty of N5,250 for each year of default on Nursing and Midwifery Council of Nigeria's platform through REMITA (TSA).
STEP #3
Submit all these documents at the zonal office of the Council closest to you. And that's it; you've successfully renewed your Nursing and Midwifery Council licence.
Source:
https://jobshandle.blogspot.com/2018/02/how-to-renew-nursing-and-midwifery-council-of-Nigeria-license-through-remita.html?m=1
---
Share this news
You can create new topics, post your blog, adverts, eyewitnesses, news, gossips, articles, events, on this forum.