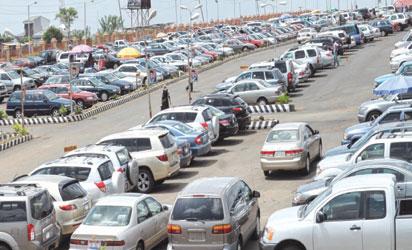 The Managing Director/CEO, Peugeot Automobile Nigeria, PAN, Mr. Ibrahim Boyi, has said that given Nigeria's level of development, wholesale trade liberalization policies, that damage local production is counter-productive and undesirable.
Speaking at the 2014 annual symposium of the automobile and allied products sectoral group of the Lagos Chamber of Commerce and Industry, LCCI, tagged "Resuscitating the Nigerian Automotive Industry: Getting it Right", Boyi said, whilst there is a marked decline in protection of local industries and reduction in some cases, elimination of trade barriers through duty removal among cooperating countries, such policy options cannot be equally desirable across developing economies and given Nigeria's level of development, wholesale trade liberalization policies, that damage local production is counter-productive and undesirable.
He said the main objectives of the Nigerian Automotive Industry Development Plans (NAIDP) developed by the Minister of Industry, Trade and Investment, Dr. Olusegun Aganga, is to protect the local automotive industry, enhance competitiveness, stimulate vehicles demand, encourage investments in the sector and develop local capacity.
"The plan rides on the weakness and gaps within the sector vis-a-vis the factors that have contributed to the immense successes recorded at other developing districts. By far the strongest attributes, the NAIDPs recognize that the transformation of the sector must take a term perspective of various initiatives and actions working simultaneously towards well defined outcomes.
As formulated, the NAIDP is an integrated plan covering the entire spectrum of vehicle manufacturing value chain with strategic focus on a non-disruptive transition from vehicles assembly to fully fledged manufacturing during the plan period" he stated.
The president of LCCI, Alhaji Remi Bello, said, the new Nigerian Automotive Policy target is to place Nigeria among industrlized nations, thus, the transformation agenda must be consistent and driven by international best practices, adding that, various reports indicate that since the recent increase in the duty and levy paid on imported new vehicles from by the federal government, Nigeria's automotive market has started witnessing a systematic drop in the volume of imported new vehicles.
"From research conducted by NBS and the Nigerian Automotive Manufacturers Association (NAMA), the Nigerian automotive industry has the potential to create more than 700,000 jobs. As at 2012, only 2,584 persons are directly employed by the assembly plants.
With over 200,000 new/used vehicles introduced into the economy on yearly basis, the Nigerian auto industry has the potential to surpass the South African auto industry in contribution to GDP. This is feasible if the industry is revitalized and made vibrant by addressing inherent concerns" he said.
Source: Vanguard News
You can create new topics, post your blog, adverts, eyewitnesses, news, gossips, articles, events, on this forum.