---
Epic misdiagnosis in Nigeria hospital - A must read (photo)
Share this news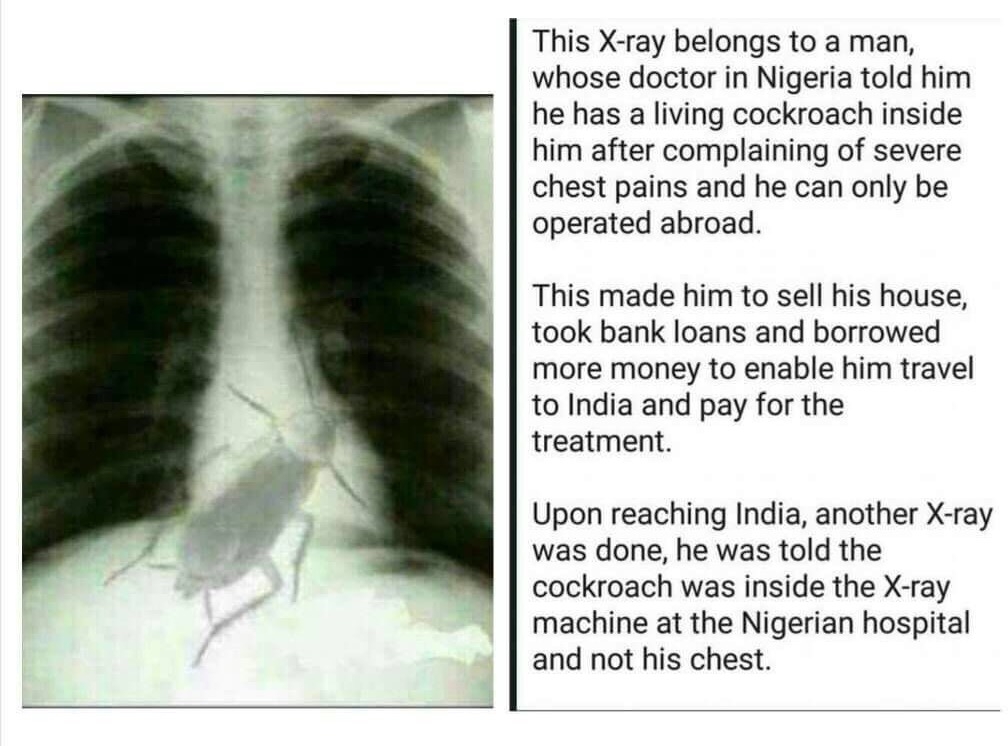 The x-ray belongs to a Nigerian man who was told by a doctor in Nigeria that he has a cockroach living inside him after he complained of severe chest pain.
This man sold all his belonging and even borrowed money to go overseas (India) just to be told that there is no cockroach living inside him. He was told that the cockroach seen on his chest x-ray was inside the X-ray machine when his X-ray was performed.
If you were to be this man, what will you do to the Nigerian doctor?
Leave comment below.
---
Share this news
You can create new topics, post your blog, adverts, eyewitnesses, news, gossips, articles, events, on this forum.