---
Ada, the girl who featured in Kingtblakhoc sex video repents
Share this news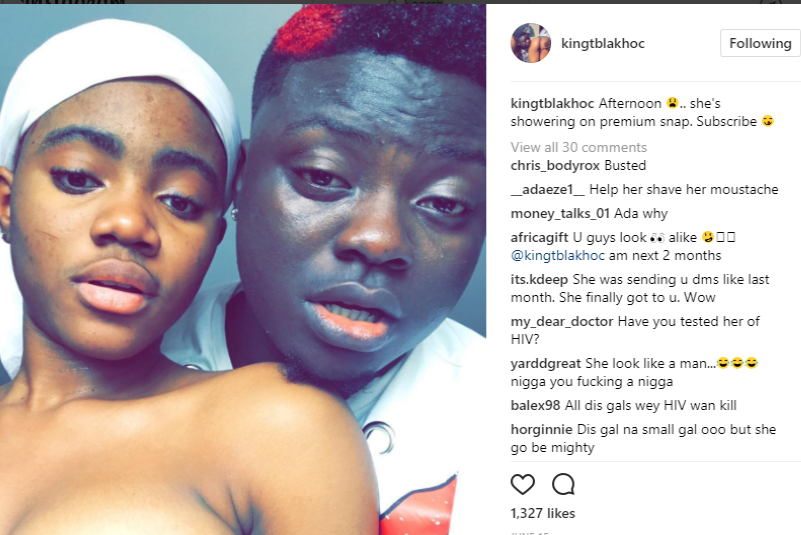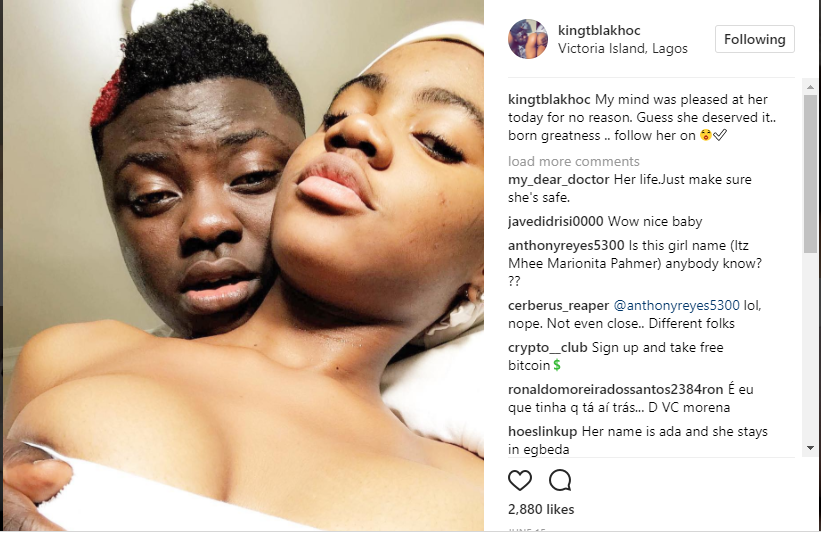 A Nigerian girl, Ada, who who featured in Nigerian porn king Kingtblakhoc sex video and who he calls 'HOC Smallie' has repented and has taken to Snapchat to reveal what she's been going through lately.
Ada who sobered up after some of her friends reached out to her wrote;
"Hi guys these message is for everyone on my snap. I want to guess everyone is matured enough to know what's right from wrong. I know some of you guys care about me if not you won't want to show me the videos you see about me on the web and I'm really grateful for that..

..But please, I have seen these videos before and its really hurting okay. Some of you think this girl don't care, she is not even moved with what's going on. I swear guys I am but you don't expect me to cry all day, I'm trying to make amends of my wrong doing.

and for those who advised me, I'm grateful, and don't think this girl is being adamant too it, your advise is what am working on. I really want to thank some people I call friends who never gave on me. there is a saying you only know your true friends in times of crisis.

And I just hope you all understand me. Don't judge people always, you are no saint also. so please guys anything you see it just ignore and for those that post on their snap. a job well done. and on Facebook also congrat. I hope all those pics and videos will make you someone in life."
---
Share this news
You can create new topics, post your blog, adverts, eyewitnesses, news, gossips, articles, events, on this forum.