---
Buhari's first trip to the east is to commission a useless statue - Ibo leaders are all morons.
Share this news
So Buhari left Abuja, spent millions of naira to visit the eastern part of Nigeria just to commission a statue, right?
So Ibo leaders invited Buhari to visit just to commission a useless lifeless statue, right? Can you agree with me that all these so-called Ibo leaders are out of their minds.
Of all the problems facing Ibos, the only thing these drunk so-called Ibo leaders thought of is statue, right? So statue will fix all the bad roads, and give our youths jobs, right?
This is very shameful indeed.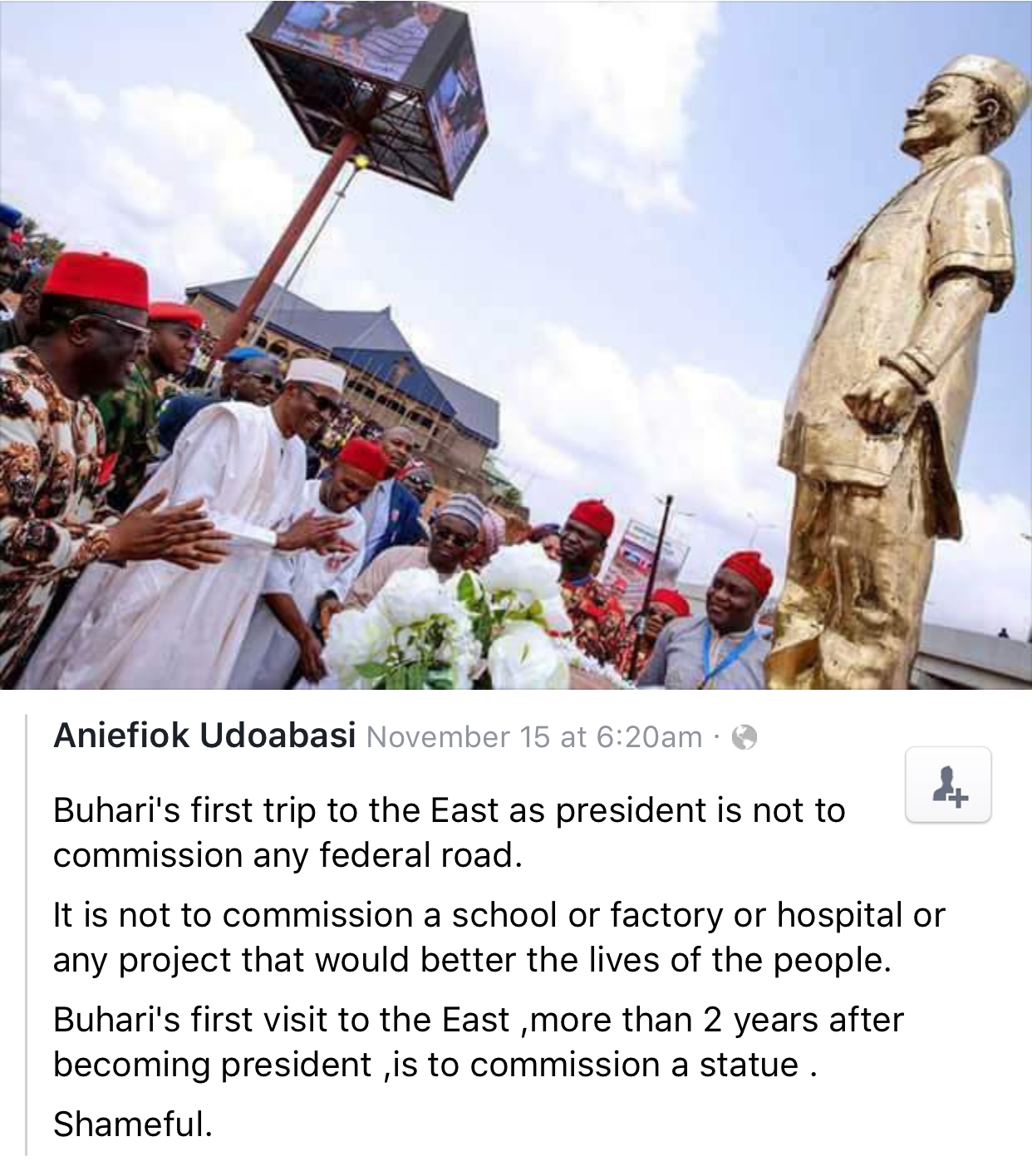 ---
Share this news
You can create new topics, post your blog, adverts, eyewitnesses, news, gossips, articles, events, on this forum.